Main objectives of SPORT TRACKING project are making robust and reliable software platform for sport game analysis and better understanding of kinematics and biomechanical complexity of the sport game. We will create a new window in the domain of sport game analysis and simulations. The outcomes from these new computational tools will be supported and verified by extensive video game databases and experienced coaches and game analysts. These objectives will enhance software and methods for analysis and simulation of new intelligent systems for tracking sport games and biomechanical performance by using extremely large, rapidly evolving and potentially conflicting and incomplete amounts of information.
Motion analysis of elite soccer players during match measured by the Tracking Motion software system BioIRC
INTRODUCTION
Tracking motion analysis became a very important analytical-diagnostic means for tracking player's functionality and situation efficiency in modern soccer/sport. Information obtained in that way is becoming more popular, both in analytics and diagnostics taken as the segments of sport science, as well as in daily trainings and competitions.

Results can be used in training and analytical practice.

Software promote new training tools and methods.

Software helps in determining metabolic profiles of training stimulus, in micro and macro periodization of training processes.

Vast diapason of information obtained in this way gives us an indication of the quality and quantity of competition.

Every single match can be analyzed in exact way.

The obtained results were, to a great extent, in accordance with motion tracking reports from various European Leagues and UEFA Champions League.

The obtained data point to the methodological approach to measuring the volume of movement of top soccer players with the software method of tracking motion.
POSITIONS OF THE CAMERA SYSTEM ON THE FIELD/STADIUM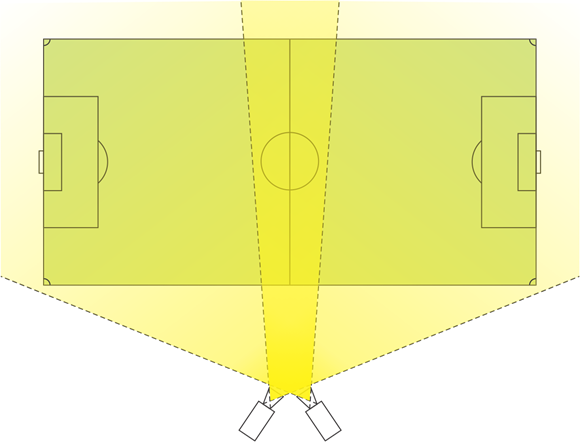 VIDEO ANALYSIS OF THE SOFTWARE

SOFTWARE PERFORMANCE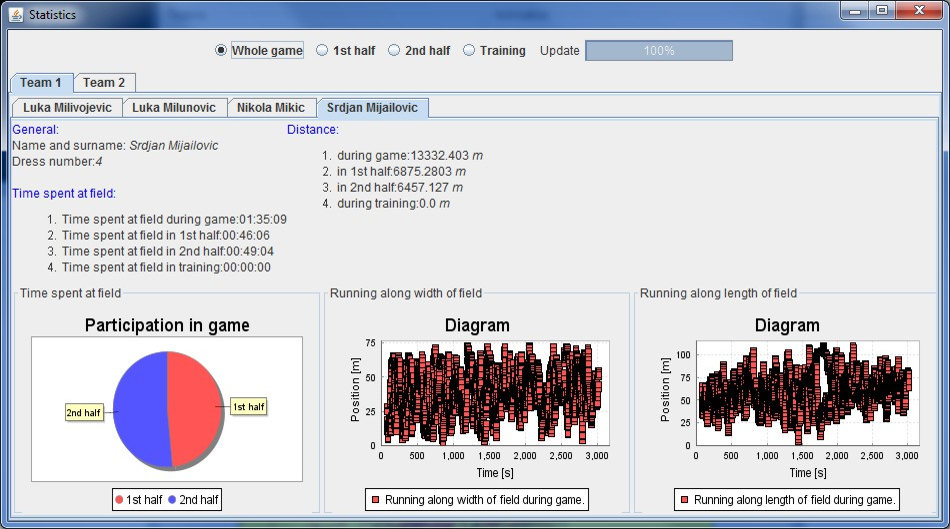 2D SOFTWARE SIMULATION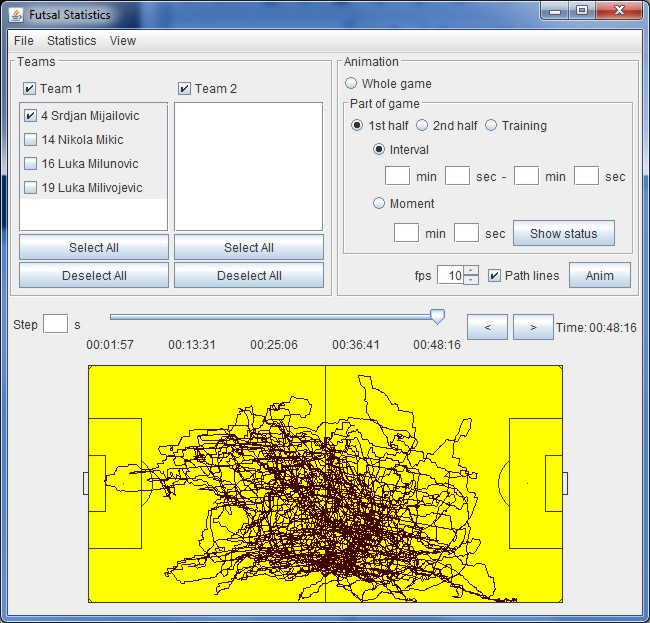 2D SOFWARE SIMULATION AND GRAPH OF INTENSITY DISTANCE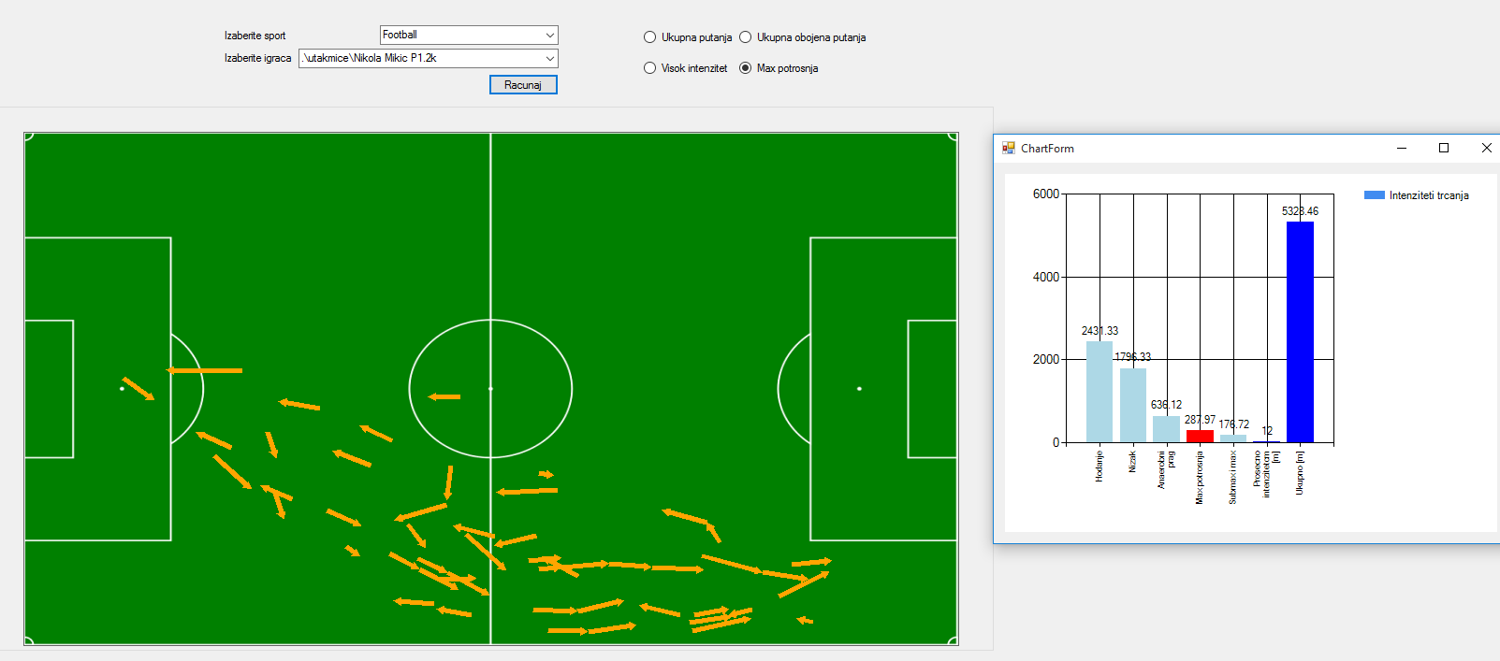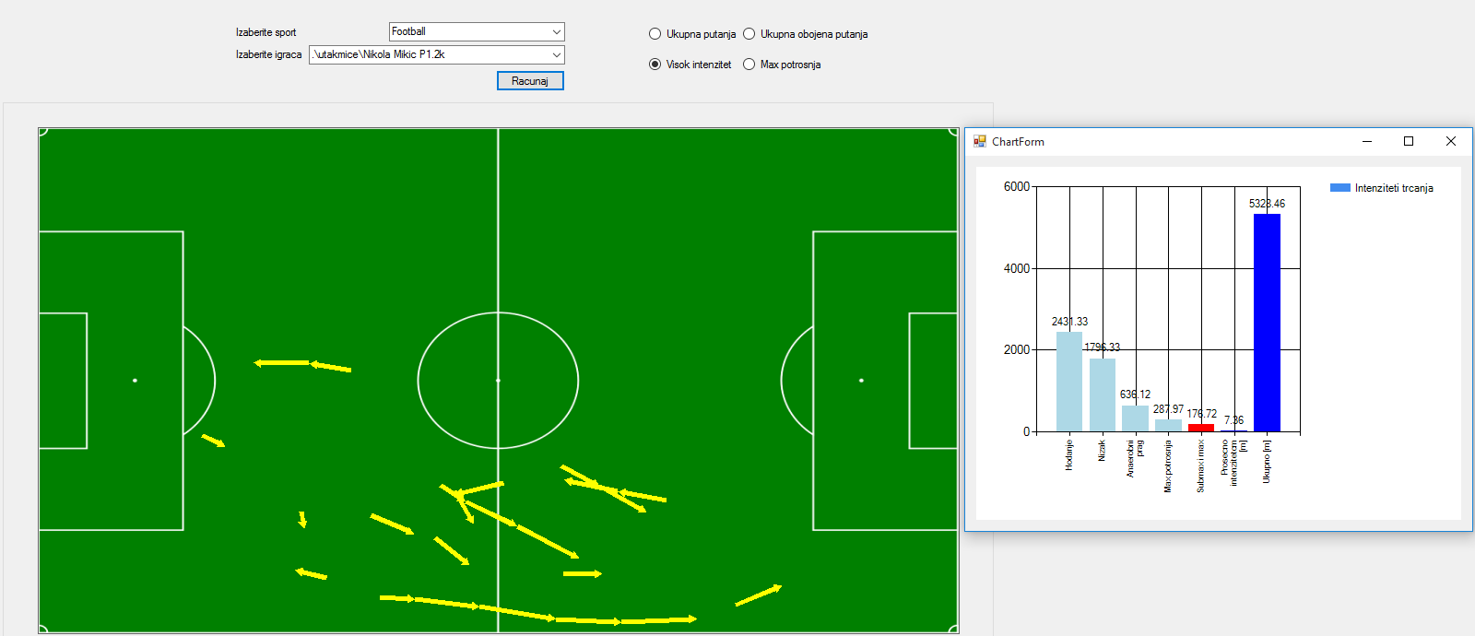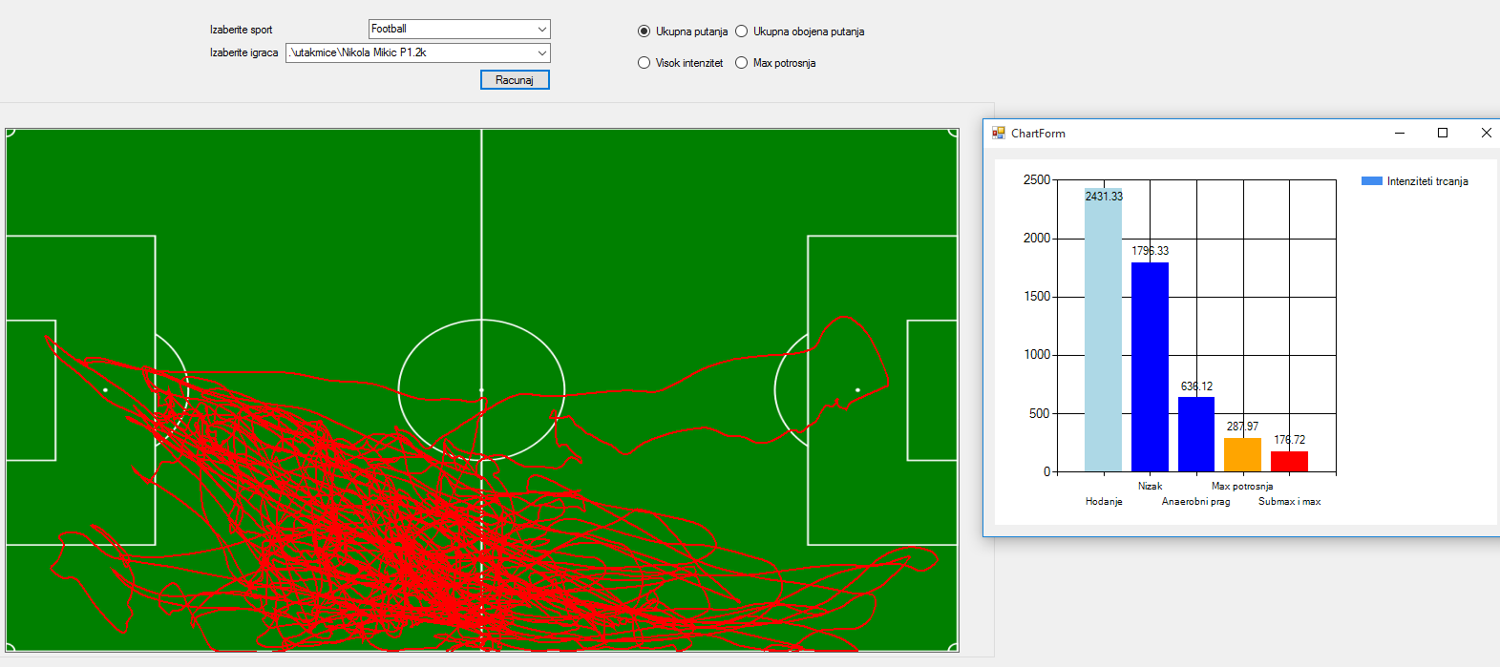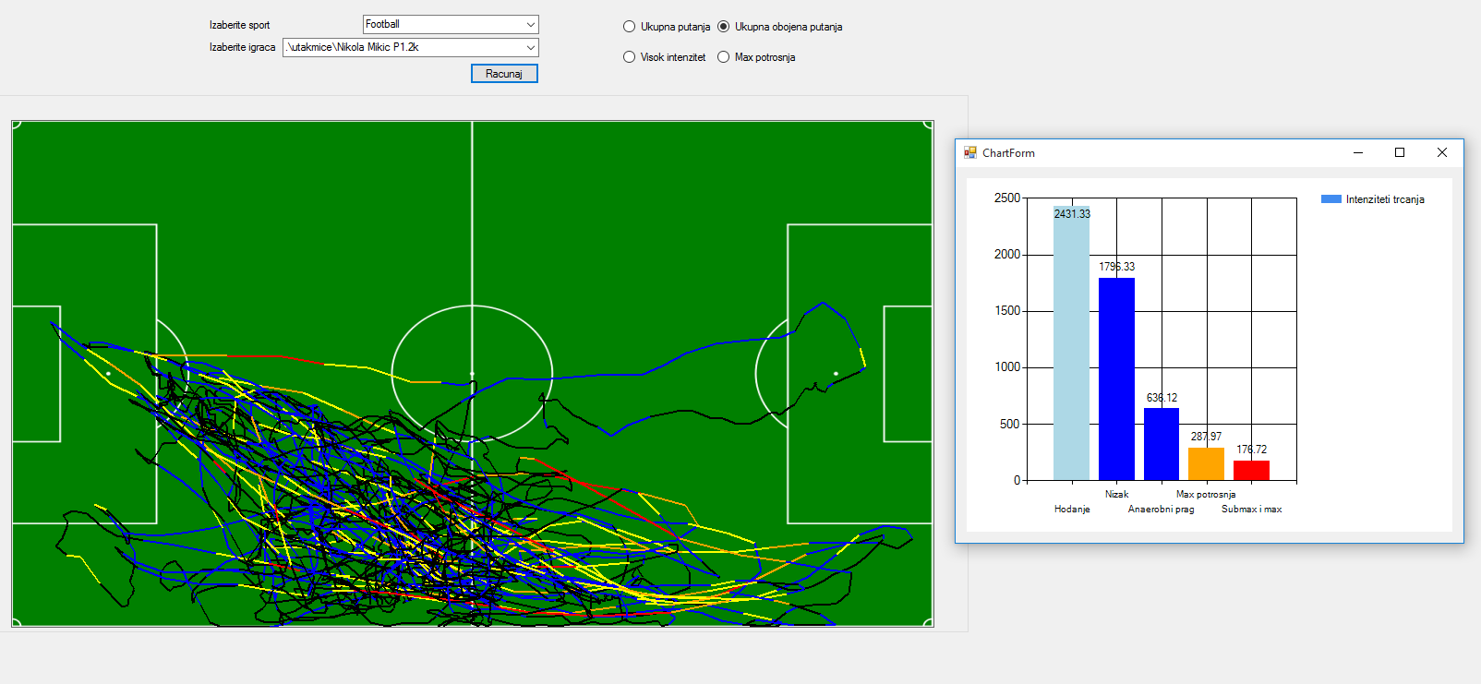 MOTION ANALYSIS OF ELITE FUTSAL PLAYERS DURING MATCH MEASURED BY THE TRACKING MOTION SOFTWARE SYSTEM BIOIRC




SPORT TRACKING PROJECT DEMO REPORT PDF DOWNLOAD
SOFTWARE CHARACTERISTICS
On the basis of the results of players' movement during the analyzed matches, it can be concluded that there is a high level of reliability in application of Tracking Motion software system, i.e. that the internal measure of reliability of players' movement volume during the first and the second half of the match, both on the level of the entire team, as well as along the lines of the team, is very high.

Software analysis is characterized by a high degree of sensitivity and satisfactory coefficients of internal reliability.

The system of software analysis is very precise analytical instrument, with exact parameters and easy to explain and use in work methodology of couches and sport experts, so that it could be recommended in analytical and diagnostic practice in soccer.

For purposes of future studies with a similar topic, there is a necessity of having a larger number of analyzed matches (players), with different technical and tactical demands and qualitative level of competition, so that the correlations and interdependencies of the given parameters could be confirmed on a large sample and emerge as a standardized analytical and diagnostic tool in the work methodology in soccer.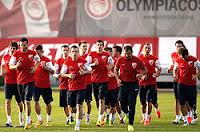 | | |
| --- | --- |
| | Istraživačko razvojni centar za bioinžinjering BioIRC Kragujevac se bavi kompjuterskim ispitivanjem i praćenjem sportista. Specijalno za potrebe FK Crvena Zvezda rade se analize kompjuterskog praćenja utakmica sa automatskom statistikom o putanji, brzini, ubrzanju, pasovima itd sa veoma preciznom analizom pomoću ultrabrzih posebnih kamera i domaćem razvijenom softveru razvijenom za te potrebe. Centar se bavi i ispitivanjem sportista na platformama koje mere silu, EMG, EKG signali, zamor mišića itd. Poseban tim razvija softver za ispitivanje karakteristika sportista slično kao u najsavremenijim centrima u svetu |
Statistics of player's motion during the soccer game: